"I am amazed at the times my child comes out of Sunday School and can tell me all about what she just learned. The teachers present the Bible stories in fun and applicable ways that my daughter can't wait to come back next week!"
Sunday School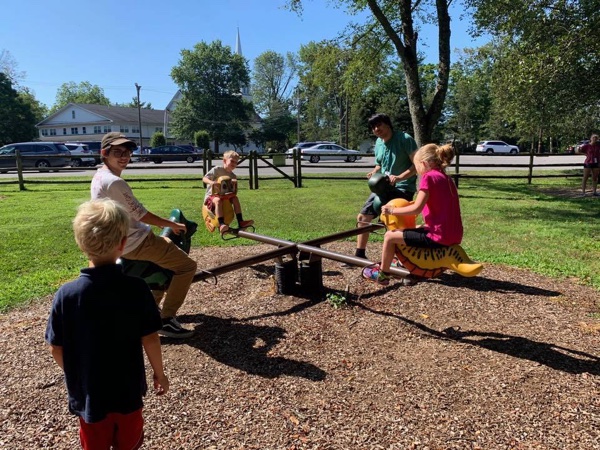 Sunday School is held Sunday mornings during the 9:30 Worship Service for Preschoolers through High School.
Children 5th Grade and Younger should be dropped off and picked up at the Playground weather permitting. If the weather doesn't allow, this group should be dropped off and picked up in Fellowship Hall, and masks will be required inside. Sunday School will involve Free Play, sharing of prayers, and a Bible story.
Children 6th through 12th Grade will meet in the Basement Youth Lounge and can report directly there.
To register fill in registration or submit form online.